In February I told myself that March would be the month I finished writing my book. I was so adamant that a new month would bring new drive to my work. But the complete opposite happened.
The Great Writing Drought of 2017
I fell into a deep writing slump and barely wrote a word for three weeks. I was devastated with myself, but also weirdly relieved. Part of me was actually okay with it?
It was a strange experience. My routine was thrown into turmoil. I felt really tired and spent way too many hours binge-watching Pretty Little Liars. But I was still in love with my story. I wanted to get back to it, but somehow just couldn't.
Writing is hard. We hear that all the time. We know this. But this was a whole other level of hard. Luckily I had a really great support network to help alleviate the guilt.
Eventually I'd had enough and I got back to the writing. It wasn't easy. In fact, I kind of tricked myself into it. Watch the video below to learn how.
New Writing Practices
After I broke my writing slump I spent a day working on the draft. I'd left off just before the climactic battle of the book and not looking at it for weeks had me in a bit of a spin on where the hell to start.
But suddenly the words were flowing and I'd written over 3,000 words! I felt great! I've since been having dedicated writing days.
Writing for an hour or so a day doesn't work for me anymore. But if I can sit down for just one day a week and write slowly – really let myself sink into the story – for five or six hours, I feel more fulfilled.
When I start to lag, I do a wordsprint to pick up the pace or I do something mindful and focused like colouring in. Then I get back to the writing.
I Signed Up For Camp NaNoWriMo!

The Crossing is now winding down. I've got a few short, final chapters to write as a kind of wrapping-up-prologue-type thing. And then it's done!
But to get myself over that finish line I decided to sign up for Camp NaNoWriMo. I started this book with NaNo, so it's only fitting that I finish it with NaNo too!
I've set myself a goal of 12,000 words – something that should be fairly achievable. I'm hoping to finish the book and then do some re-writing to make up the full 12,000 words.
I had plans to finish the book and then let it sit for at least two weeks. But since there's so much I don't really remember (and since I'll be pressed for time with Camp NaNo), I'm just going to jump straight in.
I've thought up some good sub-plots that I need to work in, as well as characters and arcs that need developing. But getting closer all the time 🙂
Shiny New Writing Desk!
As a full-time office worker and writer I spend most of my hours on my arse. And I'm well aware that being sedentary is a good way to shorten your lifespan. So I bought an adjustable desk!
It's height adjustable so I can sit or stand when I feel like it, and so far it's been great!
I feel like I have more energy and mobility and can channel that into my work, giving myself a physical and emotional boost. But only time will tell how beneficial it really is!
Plans For April
April is *definitely* 100% really-really going to be the month I finish The Crossing. I mean it this time! With Camp NaNoWriMo on my side, there's no room for slacking.
I also want to re-assess my bookstagram aesthetic and step back from the monthly photo challenges I've been doing.
(I initially wanted to quit them in March but a few of my fave bookstagrammers came out with amazing giveaway challenges and I couldn't say no!)
So April will see my Instagram with a brand new theme and a lot more photos of books I love and am genuinely inspired by.
I've also got some fun video content planned for April so keep an eye on my YouTube channel for some bookish stuff and writing developments!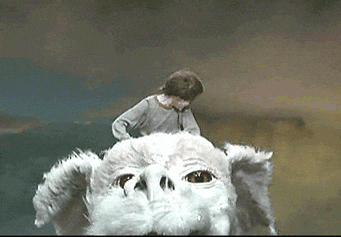 Save
Save
Save
Save